2003 Picture of the Day - Week 9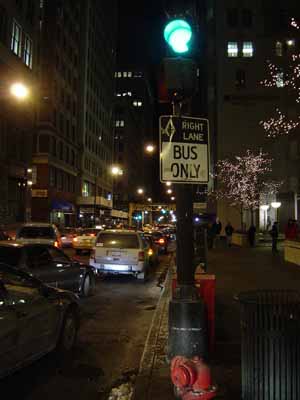 057 - Cars line up outside DePaul to pick-up students shortly after evening classes are done.
058 - A view of signs for Starbucks, World Gym and Pazzo's from the Monroe bridge.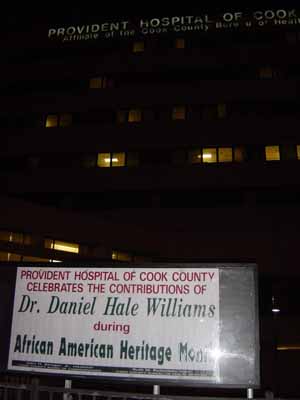 059 - An honoree is celebrated by the 51st Street community on the last day of Black History Month.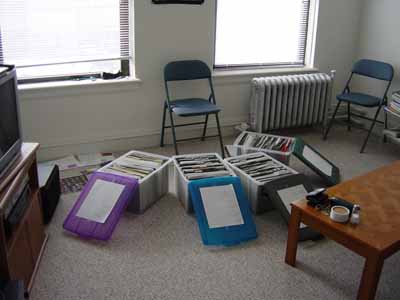 060 - Keeping information organized for easy retrieval is the trick of the trade.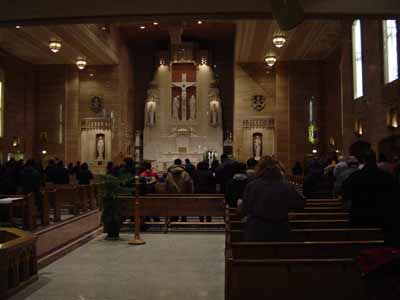 061 - Attending evening mass at St. Peter's Church on the first Sunday of Lent.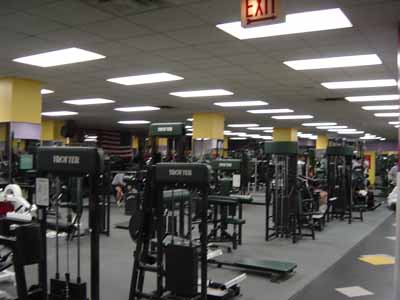 062 - A riot of fitness equipment inside World Gym.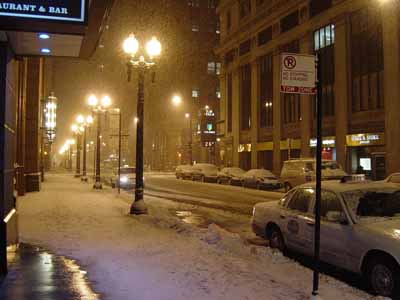 063 - Late night snow fall on a brightly lit Adam's Street.

MANJAMBA
Copyright © 2004, Manjamba. All rights reserved
Last Updated
February, 25th 2004