2003 Picture of the Day - Week 6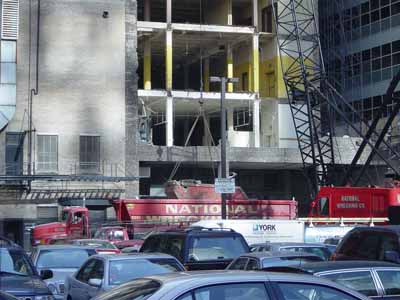 036 - A view from Randolph street of debris from the demolition of the Chicago Mercantile Exchange (Merc) building being loaded by crane onto a waiting truck.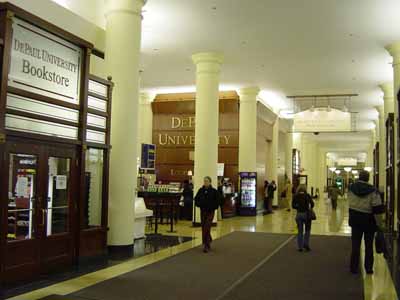 037 - The main floor corridor of DePaul's Loop campus with a view of the bookstore and a glimpse of the Crow's Nest music store on right.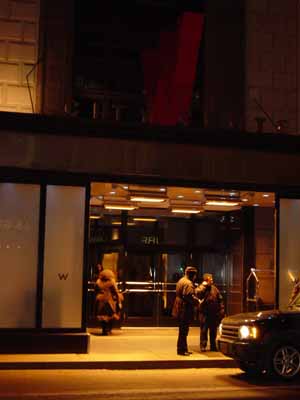 038 - The main entrance of the W City Center following an MIT alumni event. I spent my first Chicago night here back when it was still the Madison.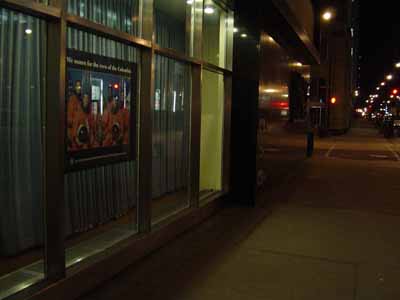 039 - A memorial photo of the ill fated Columbia Shuttle crew on display on the Madison street side of the Jewish Federation of Metropolitan Chicago building.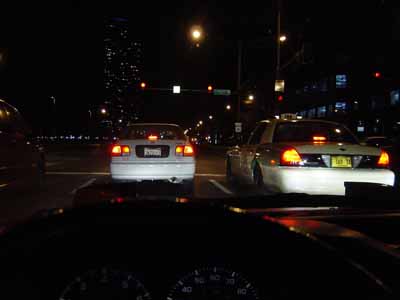 040 - A view from the cockpit of a 1989 Toyota Corolla SR5 as we wait at the Chicago street lights on Lakeshore drive facing Oprah's old residence in the horizon.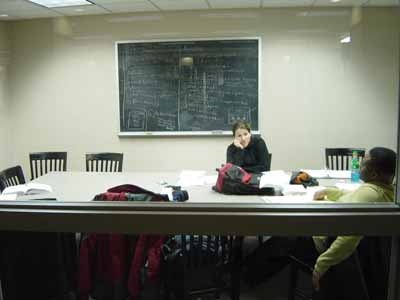 041 - My DePaul classmates chat as we take a break from working on a Java assignment in a reading room of the Loop Campus library.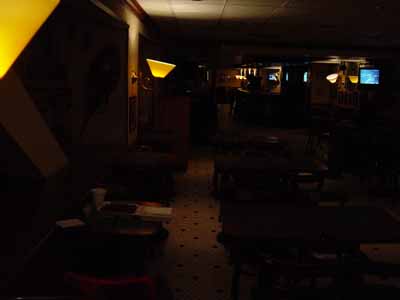 042 - In the basement dining area of Union Station moments before digging into a filling lunch from "Yummy!! Yummy!!".

MANJAMBA
Copyright © 2004, Manjamba. All rights reserved
Last Updated
February, 5th 2004