2003 Picture of the Day - Week 5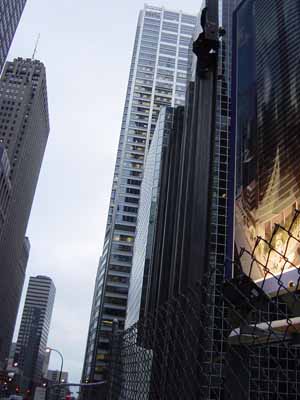 029 - Next to a large sign depicting the finished Hyatt Center, a construction worker guides a steel beam delivered by a crane into place .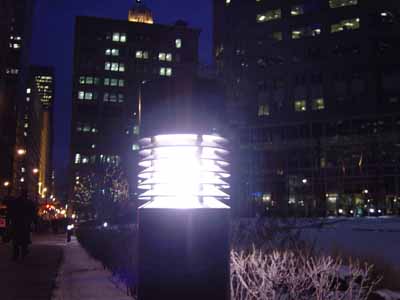 030 - A warm glow from a lamp on Jackson set against the cold and barren snow covered landscape.
031 - Frozen blocks of ice float on the Chicago river by the Wrigley building, global headquarters of the world's largest manufacturer of chewing gum.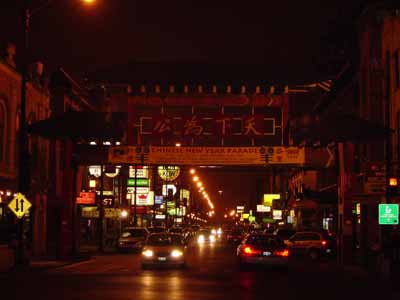 032 - Cars drive past a large sign announcing the Chinese New year in Chicago's chinatown.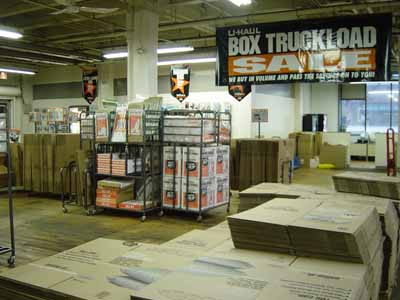 033 - Boxes for sale at a Uhaul store on Chicago's North side..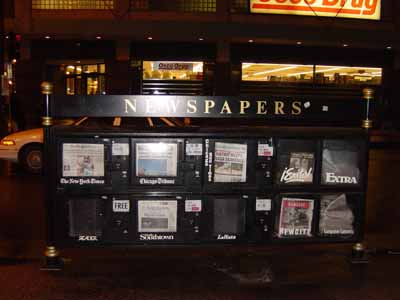 034 - Headlines announce the sad demise of all the astrounauts aboard the ill fated Columbia shuttle..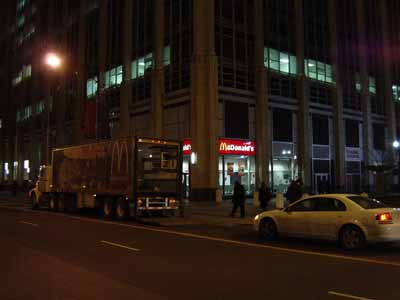 035 - An evening ritual at one of the many McDonald's restaurants in Chicago - the delivery of the following day's supplies.

MANJAMBA
Copyright © 2004, Manjamba. All rights reserved
Last Updated
January, 28th 2004