2003 Picture of the Day - Week 3
015 - My dream car - the Lexus IS300 - moments before my maiden ride in one - Pure Bliss!!.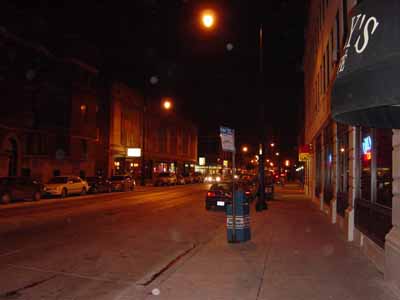 016 - An evening westerly view of 55th Street from the stop of the # 55 bus right by the historical Orly's Restaurant.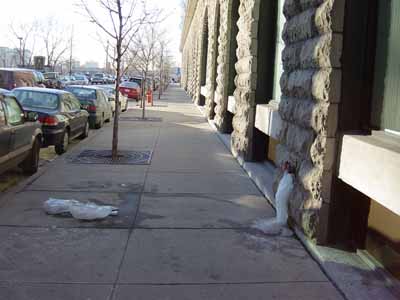 017 - It's so cold at 8F/-13C that dripping water from a fire hydrant on Wells has frozen into a big block of ice.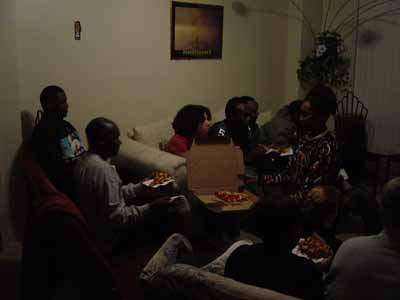 018 - Sharing a box of pizza during a meeting of the Ushirika Fellowship.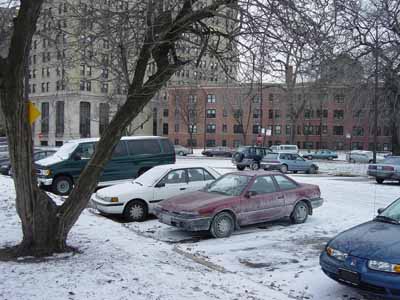 019 - The salt and snow conspire to leave Linda looking dirty in a Hyde Park parking spot.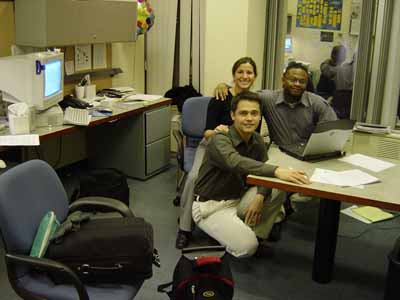 020 - A break from working on a Java assignment at the office with my workmates and DePaul colleagues.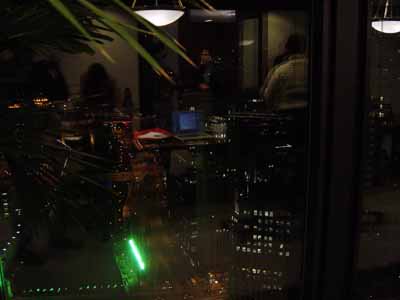 021 - An evening view of the mouth of the Chicago river from way up the IBM building with reflections from within.

MANJAMBA
Copyright © 2004, Manjamba. All rights reserved
Last Updated
January, 23th 2004